Reveal Women's Conference
For such a time as this, the Lord is calling His daughters to be revealed into the fullness of all that He created them to display. Join us for 3 amazing days, as we set our hearts to encounter the presence and love of God, and hear the voice of the Father revealing His purposes and heart for each one of us. Find out how the Lord has fashioned us, as women, for this unique season to reveal His glory to all creation.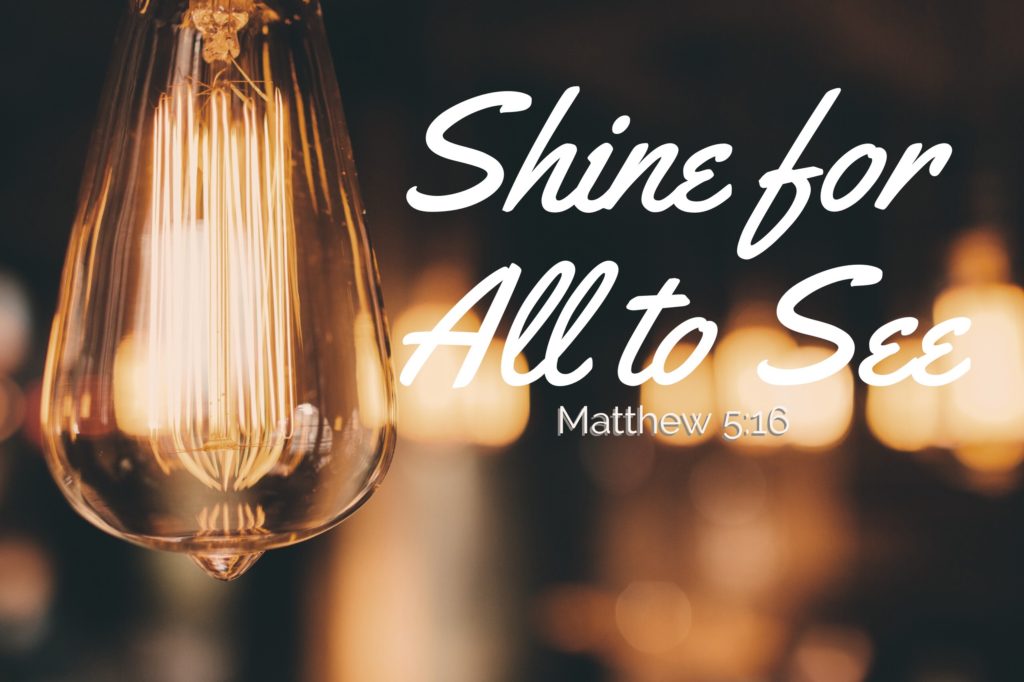 Meet Our Keynote Speakers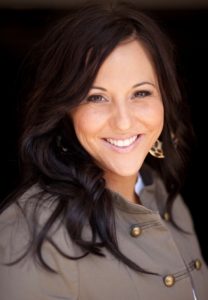 Jennifer Toledo
Jennifer along with her husband Jonatan are Senior Pastors of Expression 58 Church in Los Angeles, CA. Together they have ministered extensively in various nations seeing God move in unprecedented ways. Jennifer is passionate about seeing the undiluted gospel restored to the church, and brings a refreshing and empowering message to the body of Christ. In addition to being an author and a speaker she is also the Founder and Director of The Justice Group, an international organization helping to bring justice and transformation to some of the greatest issues of injustice today.
Emily Tedrow
After a radical encounter with the love of God at the age of 19 that completely changed her life, Emily has been running passionately after God ever since and taking as many people as she can along for the journey with her. Although she is known widely as a prophetic songbird, she is also one of God's emerging leaders in the body of Christ. It's Emily's great passion to raise up disciples of Jesus and to empower the body of Christ to do the ministry of Jesus. Emily is the lead pastor of Jesus Pursuit Church in Albany Oregon where she's been ministering for almost 20 years. More than all of the above, it's Emily's genuine love for God and for people that defines her worship and her ministry. Emily and her husband Justin and their 2 amazing daughters live in Albany, Oregon where they serve as pastors at Jesus Pursuit Church.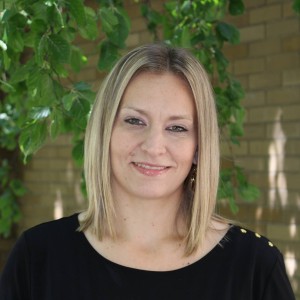 Daneen is a gifted prophetic voice for this generation. Married 20 years to her husband Ty, along with her two children Trenton and Kylie, she has demonstrated managing a family, business and ministry with grace and success. She oversees the prophetic ministries and serves on the Senior Leadership Team at Father's House City Ministries, in Portland, Oregon. Her passion is to see people understand who they are in Christ and become everything they are called to be. Her greatest desire is to see the glory of God displayed through His sons and daughters walking in their God given power and authority. Daneen has had the privilege of speaking and ministering at various churches throughout the Northwest and continues to lend her prophetic voice to bringing unity within the body of Christ and to see His Kingdom come.
Meet Your Break Out Speakers

Lisa leads alongside her husband James as the Senior Leaders of Rock Creek church in NW Portland, OR. Worship and living from the Presence of God are her daily priorities. For nearly 20 years she has worked as a high volume Real Estate Broker in the Portland Metro area, while also raising three powerful children and maintaining a thriving household. She lives daily from the truth of
Philippians 4:13
"I can do all things through Christ who strengthens me."
Her ministry of encouragement is to empower people into their purpose and God given destiny.
Deborah and her husband Steve are the senior leaders of Father's House City Ministries, in Portland,OR. Deborah is a dedicated champion of seeing the city of Portland transformed by the Kingdom of God, advancing into every sphere of culture. She is a prophetic encourager that loves to see people find freedom and realize their God given purpose and identity. She has successfully raised a family, planted a church and ran multiple business ventures. Through all of these things God has made her into a women of overcoming faith. She brings a message filled with wisdom, encouragement and empowerment.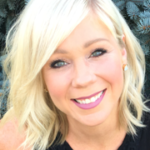 Tisha had a radical encounter with the Holy Spirit in 2008 and she was never the same. In December of 2013, she and her husband Ben along with a team of hungry people, founded Bethesda Church NW in Vancouver, WA. Together, they have seen many healed, delivered, saved and transformed through the power of Jesus. Her core message is the revealing of God's love and she is passionate about seeing women free and released in their gift's and leadership. She is a mom of three teens, loves writing, good coffee and long hugs.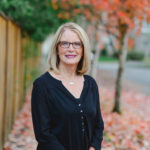 Libby Louman
Libby was born in N. Ireland and came to the U.S. in 1975. She met her husband Jack Louman in Portland, OR, at Bible Temple, now known as City Bible Church and served in ministry with him for many years until God took Jack home. Her heart's desire is to see women ignited by the Holy Spirit to fulfill God's purpose on the earth. We as daughters need to walk in freedom and see God move in a mighty way, in, around and through us.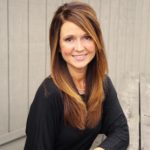 Karen Slaughter
Karen was born and raised in Oregon and currently lives in the city of McMinville, where she enjoys life with her husband and children. She serves at New Horizons Church as part of their inner healing ministry and on the SOZO ministry team. She flows in the prophetic, as well as teaches the Word. She is passionate about witnessing Jesus heal and transform lives and empowering the saints to release the beauty of Jesus on earth.
O
Online Registration is now closed.
Tickets are still available for $85 to purchase at the door.
We are also offering individual session tickets for $20 per session until we sell out.
Thursday Evening Session: $20
Friday Morning Session: $20
Friday Afternoon Breakout Session $20
Friday Evening Session: $20
Saturday Morning Session: $20
DID YOU JUST REGISTER??
If you did, take a selfie or a video selfie of your self captioned or saying "I'm going to Reveal" and post it to our Facebook page!!
Be Part of our community! Like our Facebook page and start connecting with others that are going to the conference!
Lodging and Accommodations
WE HAVE SOLD OUT OUR BLOCK OF ROOMS AND OUR GROUP RATE IS NO LONGER AVAILABLE
We are pleased to announce our partnership with Embassy Suites Hotel in Downtown Portland for our group rate lodging and accommodations.
319 SW Pine, Portland, OR 97204
The downtown Embassy Suites location is a historic building that was built in 1912. It has a rich history of grandeur and excellent service. It is conveniently located right on the 6th Ave transit lines to help you get where you need to go with ease.
With our group package the following are the accommodations and benefits you will receive:
$5 per day parking that includes overnight parking for the duration of the event
(in downtown Portland overnight parking is no less than $35 per night)
Located right on the 6th ave max and streetcar lines

Each Room is a 2 room suite

Free cooked- to-order breakfast for every person staying the night

Complimentary manager's reception from 4-6pm with appetizers and various beverages

Free Wi-Fi

Fridge, coffeemaker, microwave in each room

Workout Room

Pool and 2 hot tubs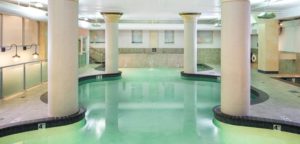 Price Packages to choose from:
$154 per night for Single – Double occupancy 2 Queen bed Suite or King bed Suite
or
$184 per night for Triple – Quad occupancy 2 Queen Bed Suite or King Bed Suite
*Hotel taxes are not included
* 2 People staying in one room = $77 per person/per night includes a cook-to-order breakfast for each guest
* 3 People Staying in one room = $61.34 per person/per night includes a cook-to-order breakfast for each guest
* 4 People staying in one room = $ 46 per person/per night includes a cook-to-order breakfast for each guest
HOW TO MAKE A RESERVATION
Simply click on the Reservation button below to be taken to a special conference reservation web page. There you can book your stay and get our group rate. You can also make your reservation by calling Embassy Suites directly at 503-279-9000
When speaking with a front desk agent, please use the code: RWC
**Group discount expires February 11th, 2017
THURSDAY, MARCH 2nd – SATURDAY, MARCH 4th
FIRST BAPTIST CHURCH (Downtown Portland)
909 SW 11th Ave, Portland, OR 97205
Conference Schedule
Thursday March 2nd
4:00 pm – 6:00 pm Registration
7:00 pm Worship and Evening Main Session
9:00 am Registration Table Opens
10:00 am Worship and Morning Main Session
2:10 pm Registration Table Opens
2:30 pm Worship & Afternoon Breakouts
6:00 pm Registration Table Opens
7:00 pm Worship and Evening Main Session
9:00 am Registration Table Opens
10:00 am Worship and Morning Main Session
Have Questions or need help? Fill out the form below

.